The Aortic Center at CBMC is a one-stop-shop for patients with complex aortic diseases and acute aortic emergencies.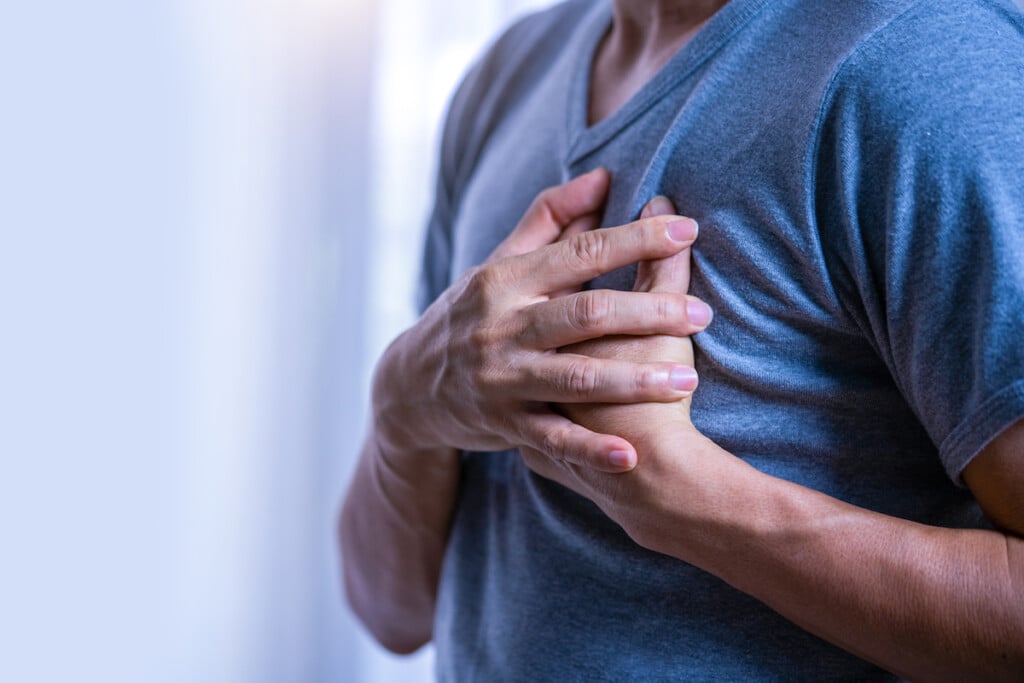 For three years running, the Aortic Center of the Northern Department of Cardiac Surgery available at Cooperman Barnabas Medical Center (CBMC) has been treating patients with aortic disease and aortic emergencies, a subsection of cardiothoracic surgery that requires specialized training and expertise. Led by Ioannis Loumiotis, M.D., cardiothoracic surgeon and a member of the RWJBarnabas Health Medical Group, this team diagnoses and treats aortic diseases—such as aortic aneurysm, a bulge in the aorta which carries blood from the heart to the rest of the body—either with medication and surveillance or surgery, when warranted. Here, Dr. Loumiotis discusses the treatment options and risk factors for aortic aneurysm and highlights the multidisciplinary team at CBMC's Aortic Center that can treat such conditions.
Give us an overview of the Aortic Center of the Northern Department of Cardiac Surgery. What do you do and who do you treat?
This Aortic Center is a collaborative effort of multiple disciplines dedicated to providing specialized care to patients with aortic disease and aortic emergencies. We offer a range of treatment options, from medication and surveillance to surgery if necessary, in order to provide the best possible care to our patients. The team consists of experts in aortic surgery, vascular surgery, interventional cardiologists, interventional radiologists, advanced imaging experts and geneticists, to name a few.
What imaging do you use to diagnose aortic disease?
We use a variety of imaging techniques to diagnose aortic disease. All the studies are performed and read by specialized advanced aortic imaging experts. The most common imaging techniques used to diagnose an aortic aneurysm are EKG-gated computed tomography scans (CT scans), cardiac MRIs and echocardiograms.
Who is at risk of aortic aneurysms?
There are two different kinds of aortic aneurysms that affect different patient populations. The "sporadic" aortic aneurysms that tend to appear in older patients with risk factors of atherosclerosis (eg. hypertension, smoking, hyperlipidemia) and the "heritable" aortic aneurysms tend to appear in younger patients. Heritable aortic disease can run in families (as familial aneurysms) or can be associated with specific genetic syndromes and connective tissue diseases.
Is age a risk factor?
Patients with a family history tend to present with aortic aneurysms when they're younger than 50 or 55 years old. We do genetic testing for these patients, and aneurysms for younger patients are much more life-threatening. Older patients are more likely to have aortic aneurysms due to high blood pressure or a history of smoking.
Most aneurysms are asymptomatic, so how do we known if we have one?
Since most aneurysms cause no symptoms (more than 90-95 percent of aneurysms are asymptomatic), they are often diagnosed incidentally during imaging for other reasons. In these cases, we immediately enroll the patient in our Aortic Center. From there, we make decisions on treatment based on their risk factors.
What non-invasive measures are used as a first line of treatment for aortic diseases?
This usually involves risk factor and lifestyle modifications. By far one of the most important measures is to control blood pressure. We try to control blood pressure with medications and encourage aerobic exercise. Reassurance is also important in managing patients with aortic aneurysms. We're here for the patient and we keep close monitoring of the patient's condition to ensure that treatment is effective.
What kind of surgeries do you perform for those that need it?
Our team is experienced in both open and endovascular surgeries, from adult cardiac surgery to advanced aortic surgery down the whole length of the aorta. We also perform minimally invasive aortic surgery with small incisions (6-8 cm).
What determines the surgery you'll perform on a patient?
The type of surgery we perform depends on the anatomy of the patient, the pathology of the disease and the technical complexity of the operation. We tailor our approach to each individual patient, ensuring the best possible outcome.
Why is it important to see a doctor who's specially trained in aneurysms?
Aortic disease can be life-threatening, but it doesn't have to be. So, it's important to see a doctor who is specially trained and experienced in aortic disease. We take a comprehensive approach to diagnosis and treatment, looking at the patient as a whole and using multidisciplinary experts to make the best decisions. We also prefer to operate in an elective setting, rather than have it turn into an emergency.
What other cardiothoracic surgeries do you perform at the Aortic Center?
I perform the whole spectrum of advanced aortic surgery, open or endovascular and minimally invasive surgery. I also perform general adult cardiac surgery, like aortic and mitral valve repairs or replacements, coronary artery bypass surgery, arrythmia surgery and re-operative cardiac surgery. I'm also available for second opinions and secondary consultations.
Anything else you want us to know?
This Aortic Center of the Northern Division of Cardiac Surgery is a team effort with the infrastructure necessary to provide top treatment for complex aortic diseases.
We are confident and proud of our ability to offer the best possible care for our patients.
To schedule an appointment with the Aortic Center of the Northern Department of Cardiac Surgery at Cooperman Barnabas Medical Center, please call 1-833-926-7842 or visit our website.